Shopping Cart
Your Cart is Empty
There was an error with PayPal
Click here to try again
Thank you for your business!
You should be receiving an order confirmation from Paypal shortly.
Exit Shopping Cart
BFA-Approved Barre Instructor & Studio
The Barre Fitness Alliance is to barre what the Yoga Alliance is to yoga. Yes! The barre industry finally has a non-profit organization to honor the history of Lotte Berk & barre and to uphold the quality of instruction today and into the future. We are proud to be a founding member of the BFA!
Welcome to the BOG!

Come to class online on zoom, or enjoy a video on demand- we love to see your faces!
Purchase a bootykicker barre for at-home classes ($20 off retail, includes squishy ball)
Barre classes are offered livestream and in-person* at The BOG (Barre Over Garage) in Cheshire, CT. Videos on demand in our Content Library are also available.
Please take a moment to sign this prior to attending class.
If you have not participated in an online barre class, please take a moment to review this tutorial:
Props are not necessary for an at-home barre class, however, if you do not have light (1-3 pound) handweights or a squishy ball, you can use items found in your home.
1-pound weights:
full water bottles or soup cans (soup cans can sometimes be too large for small hands)

empty wine bottles
3-pound weights:
Squishy ball:
yoga block

throw pillow

playground ball
Yoga mat:
YoLarates™ is (more than) TEN YEARS OLD!




And is more than just the first and longest running barre class in Cheshire, CT USA. YoLarates™ is now national AND international as an approved continuing education provider for the American Council on Exercise (ACE) AND the International Ballet Barre Fitness Association (IBBFA) Barre Certification®! Take your barre and fitness education to another level. Click here or email Lara for more information and/or to schedule a workshop at your studio (Lara will travel to accommodate your needs.)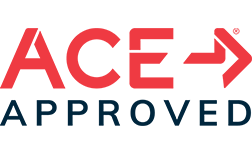 ASFA Press Release
Getting fit doesn't have to hurt!
Let me show you what a safe and effective (and fun and balanced) health and wellness program can be, whether it's in the form of my YoLarates™, Ballerobica®, Legacy Barre, Stretch & Tone, PBT, Pilates, yoga, or adult ballet classes, or my holistic plant-based nutrition coaching.
~~~~~~~~~~~~~~~~~~~~~~~~~~~~~~~~~~~~~~~~~~~~~~~~~~~~~~~~~~~~

When you take a class with Lara, you will get a safe, effective, high quality, true barre class, backed by:
~ 50 years of classical ballet
~ Training in the Vaganova syllabus of ballet
~ Sports Yoga certificate from NESTA
~ 200-hour yoga teacher training certification from YogaRenew
~ RYT200 Yoga Alliance
~ Practical Pilates from AFAA
~ Pilates Mat Certification from AFPA
~ Group Fitness Certification from AFAA & ACE
~ Personal Training Certification from ACE
~ Aqua Fitness Certification from AEA
~ Level 1, Level 2, Level 3, Stretch & Tone Special Populations, Pre/Post-Natal Barre Certifications from IBBFA
~ Master Barre Instructor with IBBFA Barre Certification
~ Barre & Soul Academy (formerly called Barre Guild Academy) & Pure Lotte certified
~ CoreBarreFit trained (through Barre Intensity)
~ SCW Aqua Barre certified
~ Barre Intensity certified
~ Barre Above certified (Level 2)
~ the ORIGINAL class certified instructor by theLONDONmethod, approved by Esther Fairfax, daughter of Lotte Berk
- American Barre Technique certified, Level 1 & Floor Barre Stretch
~ Over 12 years teaching barre- the first barre class in Cheshire!
Don't be fooled by a popular class. You cannot teach a safe, effective, high quality, true barre class without the proper education. A Pilates or yoga class with weights, a squishy ball, and a ballet barre don't count. Don't let the YouTube and Instagram "experts" fool you.
________________________________________________
Cheshire, CT's first barre class, since 2009. A classic and fun fusion of yoga, Pilates, ballet, and original Lotte Berk barre exercises created and taught by Master Barre Instructor, Lara Foldvari, set to upbeat music.




Stretch Barre Balance




This class combines classic barre movements with a LOT of stretching and balance challenges. You will find yourself stronger, more flexible, and steadier on your feet. No dance experience required; all levels welcome.
The ORIGINAL Lotte Berk barre! No props, but plenty of strengthening and toning, while stretching at the same time. This technique has been around since 1959 for a reason- it's tough, yet fun and so effective!
________________________________________________
The BOG schedule:




Monday 5:30 PM: YoLarates™ barre

Tuesday 5:30 PM: Legacy Barre

Thursday 9:30 AM: The BOG express

Thursday 5:30PM: BOG Barre Fusion

Saturday 9:30AM: Stretch Barre Balance




Pre-Registered Drop-ins welcome! $20.00/class

(Your first class is $17.00)






________________________________________________
YoLarates™ Mission Statement:
"To provide a fun, balanced, safe & effective barre fitness class that is accessible to men & women of all ages & abilities."
YoLarates™ Code of Ethics
Provide a safe and effective class for all levels of fitness, age, gender, race, and creed.
Teach and advise within scope of practice.
Maintain professional boundaries.
Maintain client confidentiality.
Direct clients to seek medical attention when necessary.
Do not discriminate against clients or colleagues on any level.
Do not intentionally solicit for other barre professionals' clients.
Treat clients and colleagues with respect, truth, fairness, and integrity.
Comply with all applicable business, employment and intellectual property laws.
Maintain professional appearance and conduct.
Do not misrepresent skills, training, professional credentials, identity, or services.
Continue gaining education to enhance skills and knowledge, and to provide the highest quality services to clients.
Maintain current Group Fitness, Barre, and other international certifications, including, but not limited to those in fitness and nutrition.
Maintain appropriate insurance.
Maintain CPR/AED/First Aid certification.
Maintain appropriate teacher-to-student ratios in all class settings.
________________________________________________
Policy/class etiquette update/reminder:
Classes start promptly at the times listed- please try to arrive a few minutes early to prepare for class

Please share the studio space and be aware of the people around you; this includes the instructor (crowding the instructor makes it difficult for others in the class to see)

The Studio does not have the facilities to have children (and observing adults) at classes; it is a liability, and a distraction to the instructor and other class participants. Please ensure that you have made alternate childcare arrangements

Please turn phones off or to silent while class is in session

Talking while class is in session is distracting to the instructor and others in the class who are not part of your conversation.

Please remember that it is impolite to stare

The recommended weight for YoLarates, Boomers & Beyond, and exhiLarate is 1-3 pounds per dumbbell; the use of anything heavier than this is at your own risk (and will void any participation waiver) (men may go as heavy as 5-pound weights)(ankle and wrist weights up to 1 pound are allowed for BarreSlim & Ballerobica classes with instructor approval)

Please follow and wait for the instructor's direction and cues

Dress comfortably- think yoga wear. Bare feet, ballet slippers, or grippy socks recommended. Dance sneakers recommended if you need more support

Please do not wear outdoor footwear into the working area of the Studio in an effort to keep the floors clean and safe

Drop-ins are welcome. $25.00/class or purchase 5-, 10-, or 20-class cards for a discount. Unlimited membership also available
Thank you for helping to make classes enjoyable for everyone!
You can purchase class cards for Lara's classes! Go to Punchpass.




Please check The BOG's Facebook page for new classes or cancellations




If Cheshire schools are canceled or have an early dismissal/no evening activities, classes will be not be held. For summertime, weekends and scheduled school holidays, please check the The BOG's Instagram and Facebook pages. Emails will only be sent if there is a non-weather emergency.
Sign up for The BOG's newsletter
(Your information will not be shared.)
________________________________________________
YoLarates™, Boomers & Beyond™ Body Camp, and exhiLarate™ Cardio Core, Legacy Barre™ are Trademarked classes by Lara Foldvari. Use of their names for any similar classes not taught by Lara Foldvari, or a designee of hers, is not permitted.
________________________________________________

/